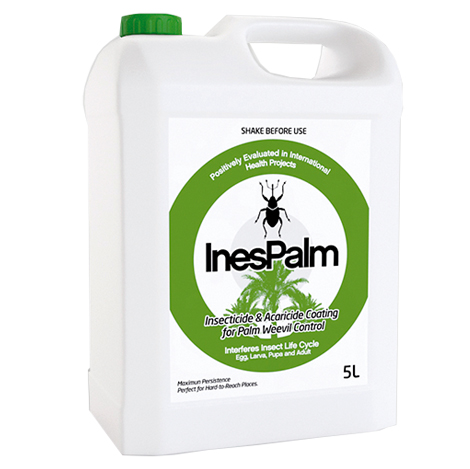 INESFLY
INESPALM DELTA 0.5
INESPALM COATING with its innovative technology based on polymeric microcapsules allows a slow release of the insecticide, giving the product a high persistence and very low toxicity.
It allows the control of all kinds of arthropods and pests in ornamental plants, specially to prevent palm weevil attack.
Before using the product, read carefully the label.
Shake the product until mixture is homogeneous.
Avoid direct contact with skin.
Use appropriate protective equipment: gloves, mask and goggles.