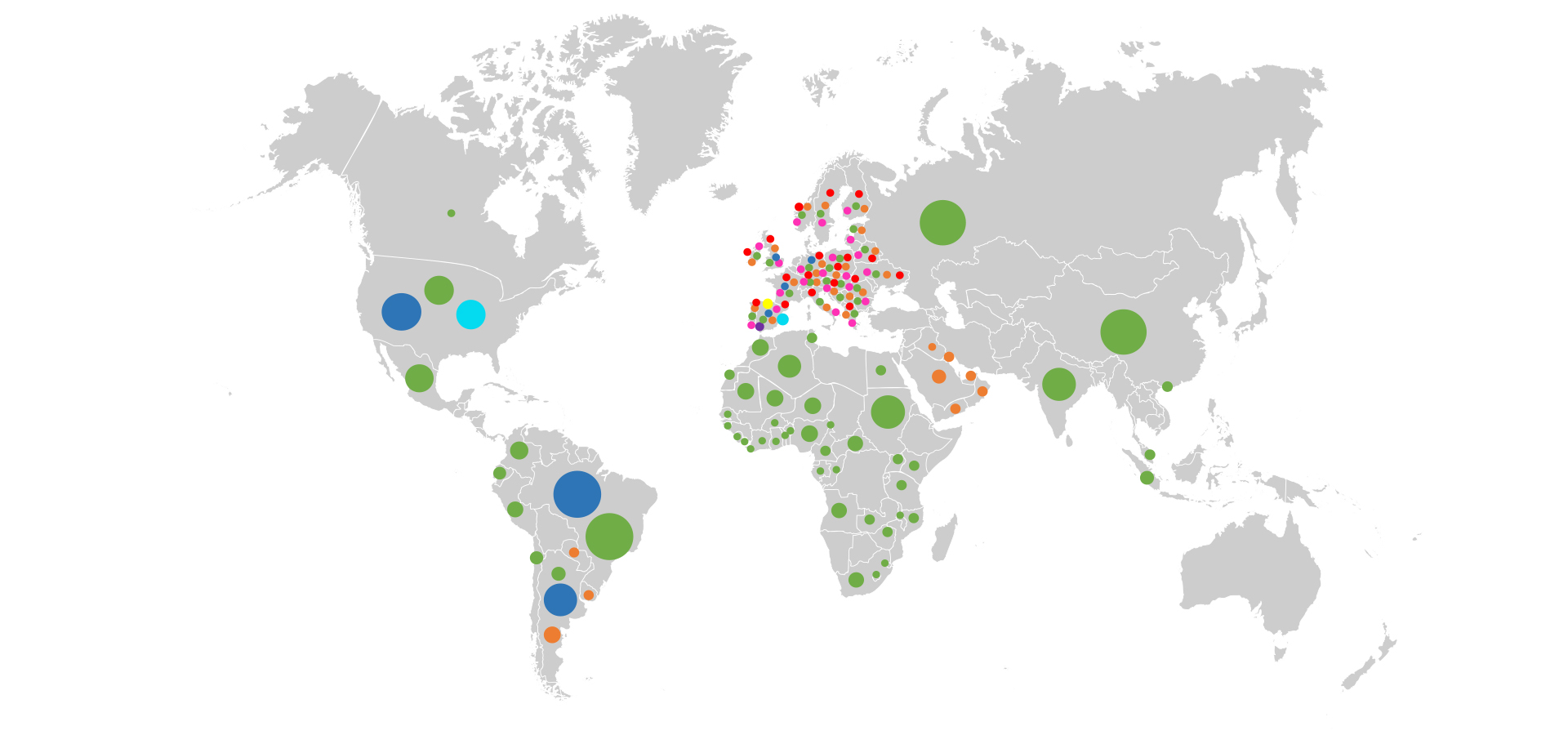 P9602723 "Paints inhibiting the synthesis of chitin of arthropods for the control of pests and allergens". (INESFLY 1)

MX2008 / 006733 + PCT / ES2009 / 070439 + Patent granted (INESFLY II) "Insecticidal and acaricidal paints that inhibit the synthesis of chitin, regulate the juvenile hormone of insects and repellants of arthropods, for the control of endemic diseases, pests and allergens ", in Algeria, Argentina, ARIPO Treaty (Botswana, Gambia, Ghana, Kenya, Lesotho, Malawi, Mozambique, Namibia, Tanzania, Sierra Leone, Sudan, Swaziland, Uganda, Zambia and Zimbabwe), Brazil, Canada, Chile, China, Colombia, Ecuador, European Patent, Egypt, United States, Russian Federation, India, Indonesia, Morocco, OAPI Treaty (Benin, Burkina Faso, Cameroon, Chad, Congo, Ivory Coast, Gabon, Guinea-Bissau, Equatorial Guinea, Mali, Mauritania, Niger, Central African Republic, Senegal and Togo), Peru, South Africa, Tunisia, Hong Kong, Nigeria, Angola and Malaysia.

P201331114 "Biocidal composition for the control of pests and invasive species, coating products and their use" (INESFLY III) in Spain, Argentina, Uruguay, Paraguay, Ecuador, GCC Treaty (Bahrain, Oman, Kuwait, Qatar, Saudi Arabia, Emirates United Arabs and Yemen).

P200930147 "Microencapsulated composition based on saponified Olea Europaea, its use and its obtaining procedure (OLEA).

P201330802 "Footwear with biocidal product and method of incorporation of the biocidal product", in the PCT Treaty and Spain.

P 201331116 "Repellent composition and microencapsulated biocide with double repellency action, textile garment that includes it and use of said garment", in Spain.

P201600885 + A. No. 15342265 "Substrate for the control of flies and other insects, their manufacturing process and use of the substrate as animal litter", in Spain and the United States

Utility Model U201430257 "Plugging device for holes in pipes", in Spain.